Studio Heima Aps
Blågårdsgade 41, stuen
DK-2200 KBH N
info@studioheima.com
Member of Danske Ark
CVR/VAT: (DK)38275607
Nordea:
Reg 5501 / Konto 6284499466
IBAN: DK04 2000 6284 4994 66
SWIFT/BIC: NDEADKKK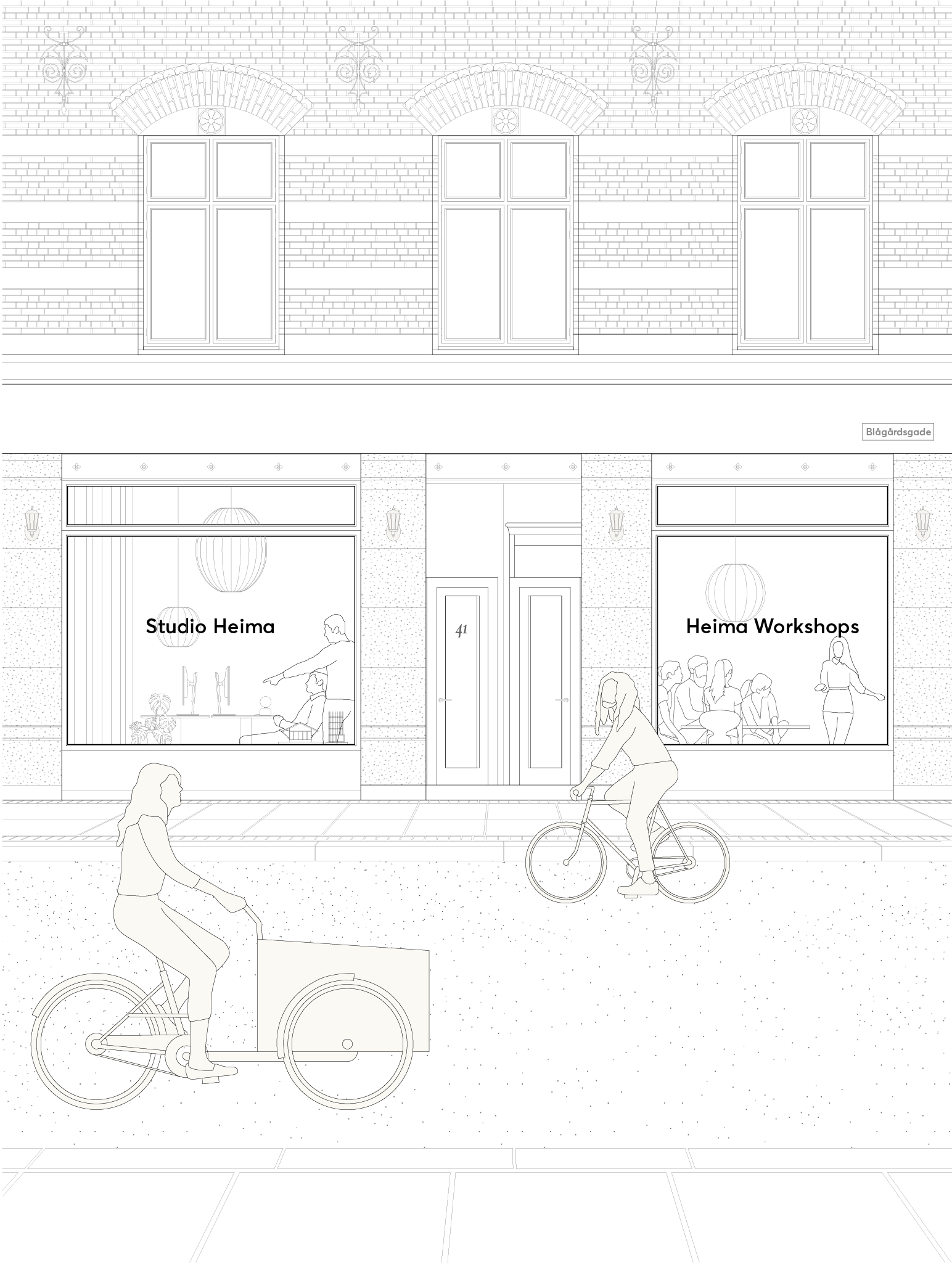 Job
Studio Heima currently has no available positions, but we're always eager to speak to bright and talented individuals who know how to create outstanding output, be it architecture, interior design or through another medium. Get in touch by writing to Casper Berntsen at info@studioheima.com
Internships
Should you be interested in interning with Studio Heima, we would love to hear from you. Please send your portfolio, CV and cover letter to Casper Berntsen at info@studioheima.com
Inquiry
At Studio Heima, we're always ready to have a quick, informal chat about your project and what possibilities it may hold. We love meeting our clients face-to-face, but we also love to hear from them on phone. Stop by or give us a call so we can get started on creating the perfect solution for you.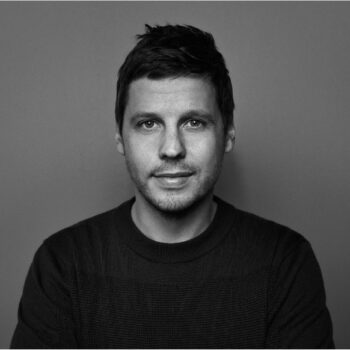 Casper Berntsen
Cand.arch, MAA
Founding partner
+45 31241455
casper@studioheima.dk
Read more
Casper is specialized in sustainability, human settlement architecture, strategy, and experimentation. Holding an MA in Architecture from the Royal Danish Academy – Architecture, Design and Conservation, Casper is also trained in restoration of heritage and listed building. His core competencies lie in sketching and development of projects and strategies, as well as designing and detailing of construction.
Additionally, Casper is skilled in construction processes, including project oversight, management, scheduling and budgeting, honing these skills through multiple completed projects.
Casper's passion for cultural heritage and the use of natural materials, simple solutions and good craftmanship where detailed work is the focus, allows him to create designs that work within the existing situation and work towards cohesive and aesthetic solutions.
Casper's approach to design challenges traditional thinking and allows for experimentation and innovation. His designs incorporate his love and understanding of nature and landscape, allowing him to create durable and concordant buildings and spaces. Moreover, he has a keen understanding of materials and how to use them, allowing him to take part in the processes of construction.
Influenced by a childhood spent exploring historic structures and quaint fishing villages on the Danish Island, Bornholm, Casper's love of fine craftmanship, heritage buildings and traditional construction remain at the forefront of his design strategy. Casper focuses on creating an enduring connection between nature, landscape, and design, as well as employing durable solutions.
Read less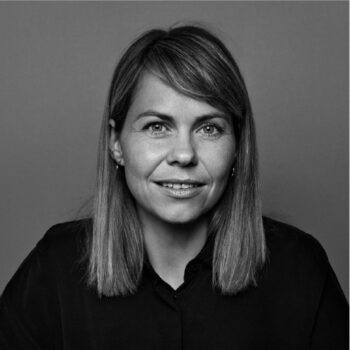 Aldís Gísladóttir
Cand.arch, MAA
Founding partner
+45 29906127
aldis@studioheima.dk
Read more
Aldis is a qualified architect in both Iceland and Denmark, holding an MA from the Royal Danish Academy – Architecture, Design and Conservation, where she honed her specialisation in cultural heritage, transformation, and restoration. She further has a degree in interior design from the Lorenzo de Medici Art Institute in Florence, Italy.
Fascinated by how architecture and its surroundings affect humans, Aldis utilises a phenomenological approach when designing. Her understanding of the interplay between humans, the senses and their surroundings allows her to further the dialogue that exists between humans and architecture.
Hailing from Iceland, Aldis grew up captivated by the symbiosis that can exist between buildings and nature. Her exploration of her home country cultivated her interest and passion for natural materials and sustainable construction techniques that pay homage and partner well with the surrounding nature.
Aldis' love of cultural heritage and restoration, coupled with her passion for sustainable and natural materials and interplay between constructed spaces and nature, allows her to create a cohesive design that reflects both its surroundings, and the clients wishes.
Aldis' core competencies lie in the intersection of cultural heritage, transformation, restoration, and interior design with a focus on valuation, analysis, research, concept development and designing. Her expert knowledge of surfaces, material usage, acoustics, lighting, and fixtures allows for her to create a cohesive and experience-based architectural experience. Aldis utilizes her combined skillsets and educational background to create new spaces whilst enacting sustainable actions.
Read less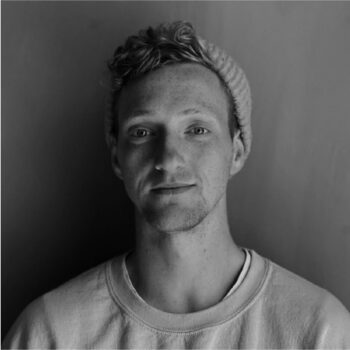 Jim MacMillan
Cand.arch, ARB
Architect
+45 52529372
jim@studioheima.dk
Read more
Jim is a qualified British architect and began his studies in the UK before pursuing his MA in Architecture at the Royal Danish Academy. As well as being a practicing architect, Jim is interested in architecture education, and has tutored within undergraduate programmes in England.
Growing up in rural England nurtured a fascination for nature and the human connection to it. This fascination has informed his design process. He has a keen interest in the vernacular and the "rural condition" as well as learning and implementing building traditions to maintain the dignity of the building.
Jim has a hands-on approach and has attended courses in lime-plaster conservation and visited Japan to study traditional carpentry techniques. Passionate about sustainable architecture and conservation, Jim designs with robust, maintainable, and natural materials to create long-lasting and impactful project. His understanding of materials and how to use them has served him well on his experiences from large complex conservation projects to smaller-scale projects, such as domestic extensions.
Read less
The design studio's partners consist of a large network of associates and specialists that work closely with the studio towards the realisation of plans, projects, and architecture, ensuring an optimal flow in the natural process from project start to finalised construction.
We strongly believe in the collaborative effort, both in and outside of the studio, and pride ourselves on having a diverse set of strengths that allow us to continuously assist each other throughout the project.
Studio Heima handles all aspects of the design and construction process, from the first sketch to the finished product. Our combined experience means that we are adaptable and ready to take on any challenge. Our flexibility means that we can fluidly adapt to the scope and needs of projects.